Tsum valley trek information
Manaslu Tsum valley trek, situated to the north central part of Nepal in Gorkha district, is an idyllic adventure and pilgrimage trek to one of the finest trekking and climbing region of Nepal, Manaslu conservation area famed as a hidden paradise, concealed in the vicinity of Trans-Himalayan range, Tsum valley is uniquely rich in natural, cultural, and wildlife possession.
The valley blooms beautifully in the foothills of towering mountains encircling it that include Buddha Himal and Chuli Himal to the west, Sringi Himal to the north, and Ganesh Himal to the south. Opened in 2008 for trekking, Tsum valley trek usually kicks off from the Arughat of Gorkha following Manaslu circuit trek route.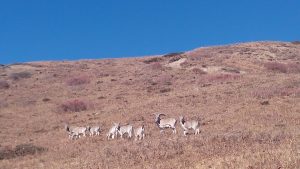 The valley regarded as the sacred for Buddhists is festooned with rich ancient culture, art, and region mirrored on the ancient Buddhist monasteries, Chhortens, Maniwalls, and traditional display of local people who are a typical Gurungs believed to have Tibetan origin.
Tsum Valley is a hidden paradise that has remained secluded from the outside world for centuries. With its pristine natural beauty, unique culture, and peaceful environment, the valley has become a popular destination among explorer.
It is off-the-beaten-path trek of Restricted area of Manang Nepal. Tsum valley preserve its prestine ature, unique culture and tradition in purest form.  This exotic journey through the remote villages, rugged landscapes, and ancient monasteries of this mystical Himalayan region.
You will have an opportunity to explore the monasteries like Rachen Gumba, Mu Gumba, Lungdang Gumba, and Dheron Gumba that echo rich architectural and artistic brilliance of the ancient Tsum Kingdom.
Beside these, the exploration of Milarepa Piren Phu cave during the trek will also excite your journey. The cascading waterfalls, deep gorges, and panoramic appearance of gigantic mountains will proffer added charm to your endeavor. Nepal largely famed as an adobe of natural marvels.
You will be welcomed by the warm & unique hospitality from local people and served with a local butter tea during tsum valley manaslu trek. You travel will be accompanied by our professional trekking guides to make your travel dream come true as pleasurably as possible. For any information on Tsum valley trek and customized trekking packages, please feel easy to mail us. We will heartily and generously try to assist you on the matter.
Manaslu Tsum valley trek itinerary
Day 01: Arrival day in Kathmandu, Nepal
Day 02: Kathmandu sightseeing and preparation
Day 03: Kathmandu to Arkhet bazaar by jeep via Arughat
Day 04: Trek to Lapubesi 880 meters / 2847 feet
Day 05: Trek to Khorlabesi 970 meters /3182 feet
Day 06: Trek to Jagat 1410 meters / 4625 feet
Day 07: Trek to Chisopani 1660meters / 5445 feet
Day 08: Trek to Chumling 2386meters / 7827 feet
Day 09: Trek to Chokhangparo 3010m / 9903 feet
Day 10: Trek to Nile 3361meters / 11058 feet
Day 11: Nile to Mu Gompa 3700 meters / 12174 feet
Day 12: Rest day Excursion around Mu Gompa in Tsum valley
Day 13: Trek to Bursi village 3245m/10644 feet, after exploring Milarepa cave
Day 14: Trek to Chumling 2386 meters / 7827 feet
Day 15: Trek to Philim 1570 meters / 5103 feet
Day 16: Trek to Tatopani 990 meters / 3248 feet
Day 17: Trek to Soti Khola 730 meters / 2395 feet
Day 18: Drive back to Kathmandu via Arughat Nepal
Day 19: Airport transfer to depart Nepal
Tsum valley trekking an unique trip to explore the cultural wonders and natural scenery of Himalaya. It is possible to do Manaslu and tsum valley trek at once also.
Tsum valley trek cost US$:
Services included on Tsum valley trek cost
# Airports pick up on your arrival day by private vehicle
# Kathmandu sightseeing as per the itinerary
# Transportation from Kathmandu to Arkhet bazaar trek start point
# All meals (Breakfast, Lunch & dinner) 4 cups of hot drink each day on choice
# Tea houses accommodation during trekking period
# Professional English speaking guide trained by government of Nepal
# Experience trekking staffs (2 guest = 1 porter basic) to carry your backpack
# All necessary paperwork, special permits, TIMS and local taxes
# Travel and rescue arrangements if require
# Private transportation from Soti Khola to Kathmandu after Tsum valley trek
# Drop you to airport by private vehicle to depart Nepal
Service exclude in Tsum valley trekking package
* Visa fees / international airfare to and from Kathmandu
* Hotel, Lunch and dinner in Kathmandu
* Personal expenses phone calls, mineral water, bar bills, hot shower, battery recharge, extra porters & gears etc
* Tips for guides, porters (Tipping are expected but not mandatory)
Tsum Valley Trekking is a moderate to difficult walking trail is rugged, steep, and passes through high altitude. It requires physical fitness and endurance. Tsum Valley Trek is an exotic journey to the hidden gems of Nepal. It offers a unique opportunity to experience the rich culture, pristine nature, and spiritual heritage. The trek is not only a physical challenge but also a spiritual and cultural experience that will leave a lasting impression on trekkers. So, pack your bags, tie your shoelaces, and get ready to embark on this magical journey to Tsum Valley in Manang.
Our tsum valley homestay trek itinerary design to show you the sacred Himalayan pilgrimage, people, culture untouched by the modernity.