Trip Fact
Destination
Manaslu, Nepal
Group Size
Min 2 to Max 10 Persons
Max altitude
Mu Gompa 3700 meters
Best time
March to May - Sept to Nov
Activities
Trekking & Sightseeing
Accommodation
Tea houses / Lodges / Hotels
Meals
3 Meals a day (BLD)
Transportation
Drive & Trekking
Start from
Kathmandu to Arughat
End at
Sotikhola to Kathmandu
Tsum valley trek overview
Manaslu Tsum valley trek, situated to the north central part of Nepal in Gorkha district, is an idyllic adventure and pilgrimage trek to one of the finest trekking and climbing region of Nepal, Manaslu conservation area famed as a hidden paradise, concealed in the vicinity of Trans-Himalayan range, Tsum valley is uniquely rich in natural, cultural, and wildlife possession.
The valley blooms beautifully in the foothills of towering mountains encircling it that include Buddha Himal and Chuli Himal to the west, Sringi Himal to the north, and Ganesh Himal to the south. Opened in 2008 for trekking, Tsum valley trek usually kicks off from the Arughat of Gorkha following Manaslu circuit trek route.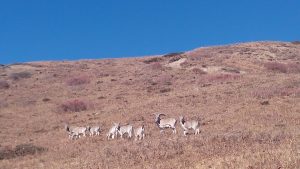 The valley regarded as the sacred for Buddhists is festooned with rich ancient culture, art, and region mirrored on the ancient Buddhist monasteries, Chhortens, Maniwalls, and traditional display of local people who are a typical Gurungs believed to have Tibetan origin.
Tsum Valley is a hidden paradise that has remained secluded from the outside world for centuries. With its pristine natural beauty, unique culture, and peaceful environment, the valley has become a popular destination among explorer.
You will have an opportunity to explore the monasteries like Rachen Gumba, Mu Gumba, Lungdang Gumba, and Dheron Gumba that echo rich architectural and artistic brilliance of the ancient Tsum Kingdom.
Is Tsum valley trek right for you?
Beside these, the exploration of Milarepa Piren Phu cave during the trek will also excite your journey. The cascading waterfalls, deep gorges, and panoramic appearance of gigantic mountains will proffer added charm to your endeavor. Nepal largely famed as an adobe of natural marvels.
You will be welcomed by the warm & unique hospitality from local people and served with a local butter tea during tsum valley manaslu trek. You travel will be accompanied by our professional trekking guides to make your travel dream come true as pleasurably as possible. For any information on Tsum valley trek and customized trekking packages, please feel easy to mail us. We will heartily and generously try to assist you on the matter.
Tsum valley hiking an unique trip to explore the cultural wonders and natural scenery of Himalaya. It is possible to do Manaslu and tsum valley trek at once also. Our tsum valley homestay trek itinerary design to show you the sacred Himalayan pilgrimage, people, culture untouched by the modernity.
Tsum valley trek highlights
Explore the most sacred pilgrimage valleys, monasteries, Chortens, Mani walls, rich Buddhist culture and traditions.
Feel the strong spiritual vibe while walking in off-the-beaten-path of Manaslu region that will leave a lasting impression.
Catch the glimpse of Manaslu, Annapurna range, Ganesh Himal, river waterfall, lakes, green valleys and vibrant countryside of Nepal.
Interact with Tsumba people in villages, witness their culture, customs, and festivals, immerse yourself in their way of life.
Encounter with diverse range of flora and fauna including blue sheep, Himalayan Tahr, musk deer, snow leopards, and bears
Get a deeper insight into great cultural and spiritual experience in less explored Tsum valley in Manaslu Nepal.
Discover beautiful pine, juniper and rhododendron forests, a really peaceful atmosphere in the Himalayas.
Visit sacred Milarepa cave, ancient monasteries, nunneries like Mu gompa, Ranchen gumba, Lungdang Gompa etc.
Pass through deep gorges and pristine landscape, mythical villages, traditional lifestyle untouched by modernization.