Dhampus to Australian camp trek details
Dhampus to Australian camp trek is a part of trouble-free 3 nights 4 days short trek close to Pokhara valley. Dhampus to Australian camp distance is 4.7 kilometers / 2.9 miles.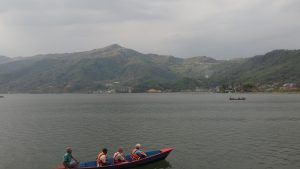 It takes 2 to 3 hours to reach Australian camp passing through Dhampus Jungle. Insight details of Dhampus trekking possible to explore via Pothana; it takes another 30 minute extra. Australian camp located at an altitude of 2055 meters above sea level. Dhampus to Australian Camp Trek is a short and easy trek that takes you through some of the most beautiful landscapes in Nepal.
Dhampus to Australian Camp Trek is An Enthralling Journey through the Mountains of Nepal. Nepal is a land of natural wonders and scenic beauty, and its mountains are among the most popular trekking destinations in the world. The country offers a diverse range of treks, from the challenging and remote treks in the Himalayas to the shorter and more accessible ones in the lower hills.
Let's plan a custom trip now for you to travel culturally rich and naturally beautiful Nepal.
Annapurna sanctuary trips
Hiking and trekking around Pokhara
Pokhara to Australian camp trek offer you extraordinary breathtaking mountain landscape, terraced rice farmlands mountain settlements and amazing sunrise and sunset view. This trekking stays perfect for those wishing to encounter Nepal Mountain View and ethnic culture inside a brief time frame.
Atmosphere of Nepal changes depending upon the elevation and geology; climate of places ranges from cold to tropical throughout the year. The best time for vacation at Australian camp is in autumn and spring season, when weather remain pleasant enough to roam around easily but possible to visit year round. After spending one night at Australian camp, trekkers proceed through Naudanda to reach Sarangkot & Pokhara.
From Dhampus to Australian camp distance give extraordinary Jungle landscape and comparable perspectives as Poon hill like Annapurna South, Fishtail, Dhaulagiri, Annapurna II,III,IV, Hiunchuli, Lamjung himal etc. With these amazing scenic beauties and pleasant hideouts, Dhampus to Australian camp family trek is the ideal one for a short trip to Nepal.
Dhampus to Australian Camp Trek is a short and easy trek that offers a unique and rewarding experience for those who want to experience trekking in Nepal. The trek takes you through some of the most beautiful landscapes in the region and allows you to immerse yourself in the local culture and way of life. Whether you are a seasoned trekker or a beginner, this trek is definitely worth a try. So, pack your bags and embark on this enthralling journey through the mountains of Nepal.
Australian camp on the Annapurna trail is honored with terrific perspectives of the Annapurna extend. If you interested to explore this naturally beautiful walking distance let us to know. We are happy to organize easy & short trekking package around Pokhara as per your requirements.
24/7: Get trip ideas from our travel specialist as per your desire & duration of holidays.