Tangge to Chhusang trek details
Tange to Chhusang trek distance 20.5 kilometers / 12.7 miles. Tange to Chhusang trek takes 7 to 9 hrs to complete via Paha, Siyarko Tangk & Chhomnang. Tangge to Chhusang trek distance is the longest day walk in whole upper mustang trip. Throughout the way the trekkers enjoy the views of the local villages, rivers, cliff and the majestic Himalayan mountain peaks. Elevation of Tangge 3240 meters and reaches Chusang at the height of 2980 meters above sea level.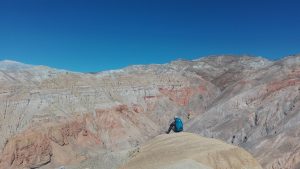 Tangge to Chhusang trail reach Paha 4218 meters, Paha is highest point of this day walk. Trekking follows the route of Siyarko tangk danda to reach Chhusang via Chhomnang. You can see only Himalayan salt mine in Nepal during Tangge to Chhusang trekking. The salt trade was of utmost importance to Mustang in years past, and much of the wealth of the villagers came from this trade.
The trek is not easy, and hikers must be prepared to face steep ascents and descents, challenging terrain, and high altitude. However, the spectacular scenery, cultural immersion, and sense of accomplishment make this trek well worth the effort.
Let's plan a custom trip now for you to travel culturally rich and naturally beautiful Nepal.
There are possibilities to go to Muktinath directly from Tangge via, Paha Bhanjyang and Gyu la. It is two days long journey by organize camping only. Another possibility is to go Tetang from Tangge following the same route to Chhusang. Chhusang and Tetang village are nearby each other about 3o minute walking distance.
Tangge to Chusang part of upper mustang trek is famous to see the spectacular view of mustang Nepal. Discover the awe-inspiring views of the Himalayas and experience the ethnic cultures of Mustang.
Tangge to Chhusang trek is an unforgettable adventure that offers a unique insight into the natural beauty and cultural richness of Nepal. From the stunning landscapes to the fascinating local people, this trek is sure to leave a lasting impression on anyone who takes on the challenge.
Our experienced and proficient guides will always be there during your journey offering proper guidance and support. Please mail us for further details on Tange to Chhusang the lower part of amazing upper mustang trek Nepal.
24/7: Get trip ideas from our travel specialist as per your desire & duration of holidays.